This holiday season has been a bit different for me this year.  I have been studying for 2 different wine exams which meant a lot of wine tasting.  Last week I attended the Court of Sommeliers seminar and exam which was held at the lovely five star Montage Laguna Beach.  Not only did I attend the seminars there I also spent the night.  They extended a gracious rate to the studying Somm's which saved me from commuting about 3 hours each day and I was grateful.  After a long day of lectures, I retreated to my lovely beachfront room ate dinner and studied. I thought to myself how luxurious this line of studies is!  Let's face it this doesn't happen everyday, and I just like all of you out there are enjoying the season, but it is a bit exhausting.  These days I find it more satisfying to have dinner with a few friends or just my family and enjoy some of these special "grown up drinks" as the Masters like to say.  So here is my list….
Dear Santa,
Here is my Christmas List and Santa I have been good I promise.  Oh, and by the way I passed my exams!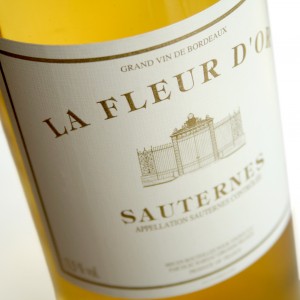 2011 La Fluer d'Or Sauternes
I love sweet wine and this one is perfectly sublime and luscious without the price tag of the beloved Château d'Yquem.  A Bordeaux blend of Sauvignon Blanc & Semillon with notes of peach and plum fruit accented by notes of honey, caramel and toast.  This wine is lively and fresh yet still a botrytised wine. Drink now with foie gras or a rich creamy cheese goat cheese from the Loire Valley.  Such a treat!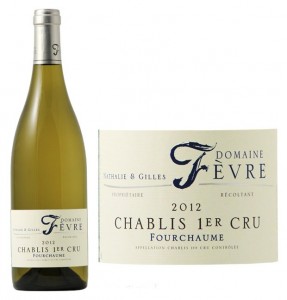 2012 Domain Fevre, Fourchaume, Chablis 1er CRU
My favorite style of Chardonnay.  This 1Er CRU is one of the best in Burgundy, France situated on a hill benefiting from a southerly exposure and the chalky limestone oyster rich soils.  This wine has light citrus and aromatic floral notes with a graceful minerality on the finish.  If you like butter with your Chardonnay this would not be your first choice, but if you are open to traveling to a new place give it a try.  Pair this with any seafood especially Oysters!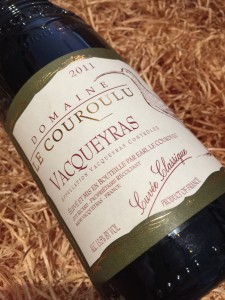 2011 Domaine le Couroulu Vaqueyras Classique, Rhone, France
Probably my favorite red wine blend.  This GSM (Grenache, Syrah, Mourvèdre) blend from the Rhone Valley in the south of France, has all the red fruits, fine tannins and deep color an old world wine from this part of the world has to offer.  If you enjoy Chateaneuf Du Pape, but don't enjoy its price this is a fine choice.  Cuddle up this winter and enjoy this wine with stews and lamb shank!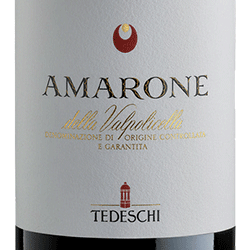 2009 Tedeschi Amarone della Valpolicella DOCG, Veneto, Italy
This wine is made from grapes harvested in various vineyards located on hill in the Classic Valpolicella zone.  The grapes are harvested by hand in September/October and then are placed in plastic trays for drying which in Italian is a process called the Appassimento process.  This wine is a strong ruby red with notes on vanilla and sweet fruits of currants, cherries and blueberries. A strong, rounded and warm structured wine which is great with red meat and cheeses.  A winter favorite!  A great gift for those who like to age their wines since this one can be preserved for about another 15 years!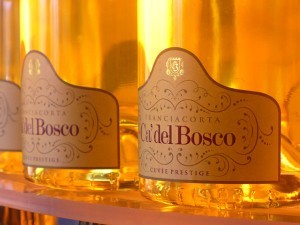 Ca'del Bosco Cuvee Prestige Brut Franciacorta DOCG, Italy
People are always shocked when I say Champagne is not my favorite.  There are other choices in the sparkling wine category that I do enjoy and this New Years Eve I will be toasting with this sparkling wine from Franciacorta.  This small wine producing area in Lombardy in northern Italy uses the Champagne method with a Cuvee blend of Chardonnay, Pinot Bianco and Pinot Nero.  It's a perfect sparkle with references to biscuit, toast and lemon.  Drink it anytime, all the time!
CHEERS TO ALL AND TO ALL A GOODNIGHT.